Our Services
Serving Wake County
For a team of foundation contractors who will work against the clock when it comes to carrying out your project, choose AH Construction Solutions, LLC in Knightdale, NC. We are skilled in undertaking concrete services and foundation work. Inquire more about our local concrete services in Knightdale by calling 919-798-1220.

* Foundation Contractor Services
* Foundation Repair Services
* Mud Removal Services
* Retaining Wall Services
* Structural Piers
* Rotted Wood
* Mold Services
* Insulation Services
* Moisture Barring
* Foundation Work Services
* Home Foundation Services
* Local Concrete Services
* Structural Repairs
About Us
Foundation Contractors Knightdale NC
Your homes foundation serves a critical role. AH Construction Solutions, LLC in Knightdale, NC knows the ins-and-outs of foundation and concrete work. Our comprehensively trained foundation contractors are highly skilled in foundation repair, retaining walls and other concrete services. As an insured professional, we bring more than 18 years of experience in the industry to handle any foundation or concrete project assigned to us.

When searching foundation contractors near me on the web, choose us as your go-to foundation repair expert in Knightdale. Aside from our outstanding pricing, excellent customer service and quality workmanship, our former clients have raved about our commitment to their needs from start to finish. We are specialists in retaining walls, foundation work, foundation repair and mud removal. Home foundations are our specialty and we ensure each project reaches fruition on time, with the best communication possible and within budget. When acquiring local concrete services in Knightdale, consider us for the undertaking.

We encourage you to contact AH Construction Solutions, LLC in Knightdale, NC at 919-798-1220 if you would like more information on our local concrete services. We are delighted to provide you with a free quote or to address any questions or concerns you have.

Highly recommended by Sail Safe Construction.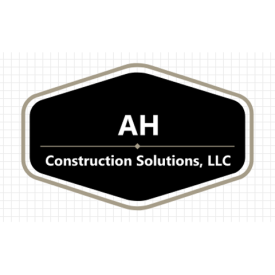 Foundation Contractors Knightdale NC
---
https://foundationcontractorsknightdale.com
Payment Methods
Check, Cash